Creating original content
To create the right image of your brand, place products well and provoke positive reactions from potential and regular customers – it is necessary to have clear and interesting content.
We create textual and visual content for all communication channels (sites, social networks, newsletters, print and electronic media, brochures, leaflets, catalogs, billboards).
We follow the trends and genres of modern PR and we guarantee that you will get unique content that others do not have!
We write original contents
We write scripts for v-logs and videos
We create and run a presentation of your brand or product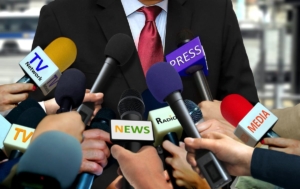 Media Relations Center
We select traditional and new media relevant to your brand
We connect you with selected influencers
We provide the most favorable conditions for advertising in traditional media
We create content for all types of media formats
Social media marketing
We create visual and textual content for Facebook, Instagram, Linkedin, Twitter, Youtube
We create campaigns on social networks
We create a strategy for the development and management of customer service
We design surveys and sweepstakes
Event Organizationđaja
press conferences and professional gatherings
themed evenings, grand openings and various types of activations
Internal marketing
We design and implement strategies that will help your employees easily adopt your company's values ​​and build team spirit.
Crisis marketing
If your brand's reputation is compromised, we devise a strategy that will overcome the crisis situation the fastest and most efficiently.