Tailor made concept development
Having a business idea is never enough. Theory needs to be put into practice by creating the right concept behind it. Proper analysis of strengths and weakness together with opportunities and threats from surrounding as well as proper budget planning are the most crucial parts of every concept development process. Accordingly, we will develop a unique hospitality, wellness, food and beverage concepts from general service guide to every product individually. Aim is to make a memorable experience for you and all your guests.
Distinctive design and unique solutions

Our hospitality professionals can provide and help in developing successful pre-opening and running hospitality operations including hotel CMS, booking engines, reservations channel managers, menu engineering and development, staff hiring and training, purchasing and cost control, standardized operating procedures, quality control and financial calculations including profit and lost, cost and revenue.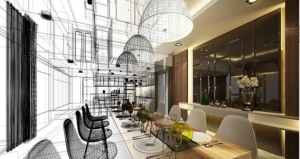 Consultancy for Hotels, Restaurants & Wellness centers
Creating the concept, brand name and visual identity
Business plan of development and SWOT analysis
Selection of hotel category and definition of equipment quality
Architectural plans, interior and exterior design concept advisory
Negotiations with hotel chains and marketing alliances if required
Negotiations with investors, partners, suppliers, service providers
Consultancy during constructions phase
Recommendation regarding the choice of materials, equipment, installations, etc.
Defining project tasks and monitoring construction
Negotiations with various contractors during this phase
Consulting for business process optimization